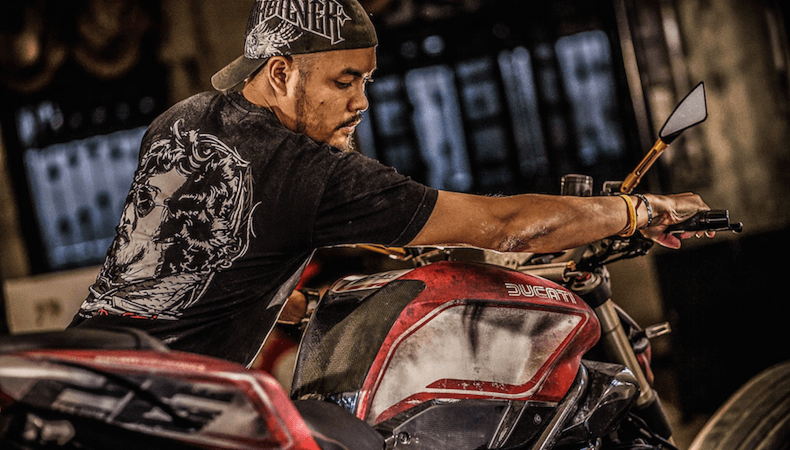 Peemawat Nuchpoom (Mr Art) is an expert in the field, with his company, Dang Sticker, regarded as the pioneer wrapping businesses in Thailand, having been providing services for more than 40 years.
Nuchpoom is certainly well placed to judge entries this year, boasting an in-depth knowledge of the wrapping industry. Such has been the success of Dang Sticker that the company not only provides its services to the Thai market, but also to customers overseas such as vehicle wraps for Hollywood.
"Our work is not just a wrap, but we focus on the unique design of each vehicle," Nuchpoom said. "We were one of the very first to invent this specific technique in Thailand. Our work is not just about wrapping, but also focus on the unique design of each car as well.
"Our portfolio includes both domestic and international racing vehicles, car show builds, as well as wrapping jet skis and motorcycles for global competitions."
Mr Art hopes the contest will increase the level of skill within Thailand's wrapping market.