07 Feb 2019
Inkcups to Demonstrate Advanced Laser Plate-Maker, Multiple Pad Printing Systems at Asia Print Expo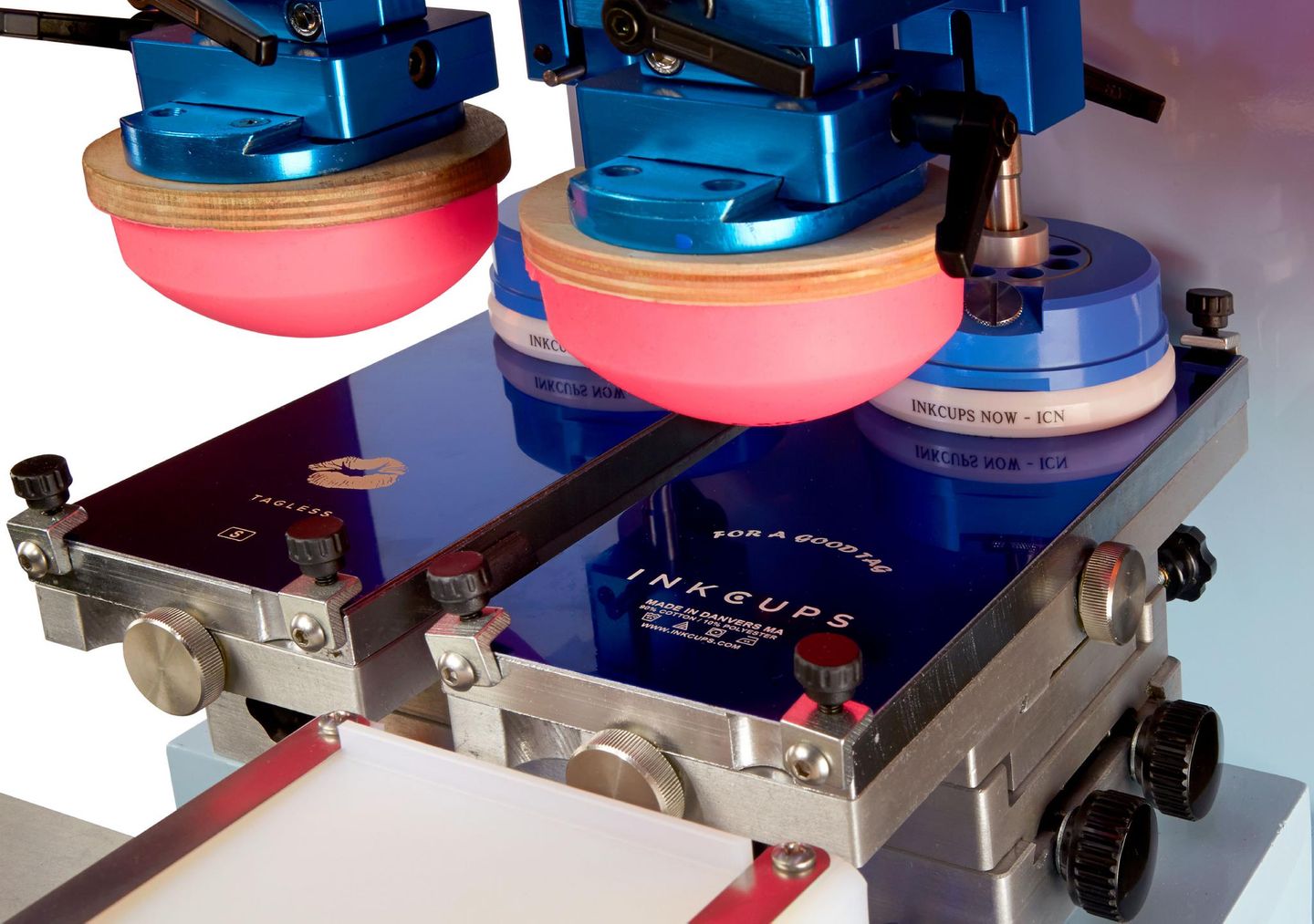 The Inkcups booth will feature live demonstrations of the company's Brite, ICN-2200PS and ICN 2200LI-2P pad printers. The Brite and ICN-2200PS machines will produce high-quality one- and two-color prints on T-shirts.
Inkcups will also provide a first look at the new ICN 2200LI-2P, a high-speed pad printer designed for printing on shoe insoles. Dubbed the "2200 for footwear," this product promises to deliver a significant process improvement for the footwear industry, transitioning from traditional heat transfer or screen printed tags to a more efficient and cost-effective branding technique.
The Brite tagless printer is ideally suited for printing onto materials such as sportswear and tee shirts. Also referred to as the Brite White, this machine is true to its name for maintaining the brightest colors on dark materials without fading, surpassing the industry standard for print durability. The ICN-2200-PS is a 2-color sealed-cup pad printing machine with a heavy-duty dual-position pneumatic pad-slide mechanism known for flawless second-color registration.
In addition to the printing systems, there will be a live plate-etching demonstration on Inkcups' laser plate-making system, the CobaltONE. The CobaltONE boasts the industry's most advanced fiber laser technology, able to precisely etch spot sizes down to 50 micron for over 30,000 impressions.
About Inkcups
Inkcups is a leading supplier and manufacturer of digital inkjet equipment, pad printing equipment, laser plate-makers and corresponding supplies, with direct sales, technical support and warehouse locations in the USA, Canada, Mexico, Germany, Hong Kong and other global locations. Inkcups manufactures high-quality industrial machines for a wide range of industries including apparel, drinkware, promotional, electronic, medical, sporting goods and automotive markets.